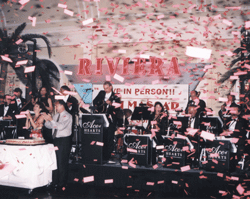 WHAT A PARTY!!! It was fabulous, magical, and more than we had hoped for. Thank you for all of your personal help and patience and talent. You are Wonderful!
--Andrea and Lloyd

Just want to tell you that the band Saturday was superb. Classy, elegant and a true reflection of the ambiance we desire. Bruce was great, particularly in defining our affair. The singer was right on. I'm sure that you will generate fuure business as ALL the guests were very complimentary. Thank you,
--Peter

Both the quartet for the ceremony and the band at the reception were amazing! Everyone I spoke to comments on what fun they had dancing and how outstanding the band was. You really went above and beyond the call of duty taking care of us and our wedding. Michael, I can't thatnk you enough and will look forward to future opportunities to use Ace Of Hearts!
--Melissa and Michael

Thank you for the wonderful music you played at our wedding and reception. Everything went so smoothly and the music was beautiful. Thank you, too, for doing an excellent job announcing and running our event!
--Julie and Roger

Your music was beautiful!
Everyone hopes when they hire someone that their expectations will be met - well you surprised ours + everything was perfect!
Thank you for making it a special day.
--Jill
May you all be blessed as much as you blessed us on our wedding day. The party was an incredible experience, and so much of that was thanks to you all! Your professionalism and talent were evident to all, and we just had fun, bottom line! All of our guests were drawn to the dance floor, which was great for us to see. Thank you!!!
--The Clarks


Because of your wonderful talent and professionalism, you have been an added gift in making our wedding the most beautiful day of our lives. Thank you very much for the beautiful music. Everything was perfect!
--Robin and Darrel


Thank you again for the fantastic job you guys did at our wedding. Everyone was thoroughly impressed!
--Susy and Brian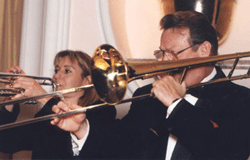 Thank you so much for everything you did to make our Wedding go so smoothly and for the terrific job you and the band did! Everyone complimented the music. You were all so professional and played a perfect combination of different songs. Best wishes,
--Susan and Paul
Thank you so much for the great band at our wedding. Everyone had such a good time and was surprised at our tango! Thanks for everything,
--Jim and Sheri
Thank you for making our wedding day so special. Your music was beautiful and moved everyone who attended the ceremony! We really appreciated all the time you put into it! Fondly,
--Jean and Robert

Thanks so much for making the evening even more special for us all!
Veronica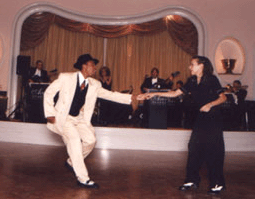 We would like to take this opportunity to let you know how much we appreciate your warm and personal help as well as your professional performance at the wedding! Best wishes,
--Bill and Ying

Chris and I (and our guests) felt that the music at our wedding was beautiful -- exactly what we wanted. You were so warm, friendly and sincere. It was truly a pleasure having you there. Thanks for everything! Sincerely,
--Faye and Chris