Ace Of Hearts Russian Music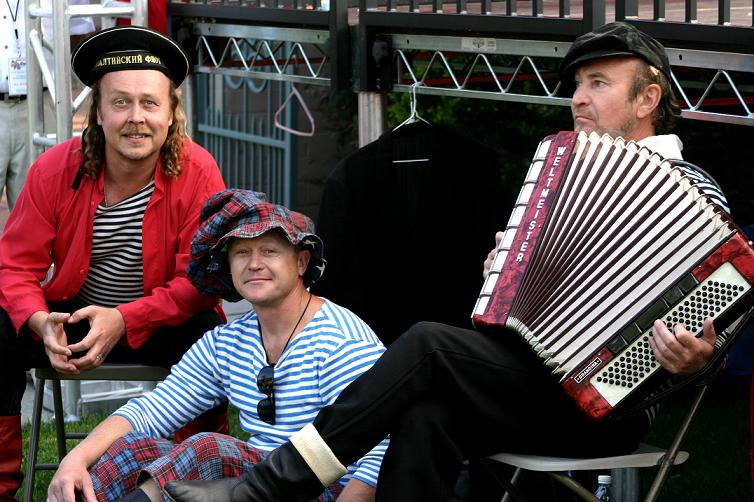 If your house parties are getting a little bit dull and predictable, I beg of you to slip a little Limpapo into your stereo and see what happens. Your most crusty house guest will be up on the house top in their underwear with a beer bong, sucking down a dozen raw eggs, and screaming at any Italians in the crowd where Rocky can go and what he can do when he gets there.
Limpapo features IGOR KHRAMOV on balalaika, vocals, trombone, sweetstick, guitar and percussion, YURI FEDORKO from Siberia on accordion (bayan), guitar, vocals, and amazing acrobatics, DMITRI MAMOKHIN from Electrostal' on bass balalaika, trumpet and vocals, OLEG SHRAMM on keyboards & vocals and ALEXANDER KALININ on accordion and dancing.
RUSSIAN music for all occasions:
concerts
festivals
parties
conventions
Listen to a few samples from LIMPAPO:
---
You will need the latest version of Quicktime.
You can get the latest version at:

QuickTime
For more information about
Ace Of Hearts Musical Entertainment,
please contact: Michael Greenfield
Telephone: (310) 836-4787 or Fax: (310) 773-9228